Michelle Conlin, M.P.T.
Pelvic Floor Physical Therapist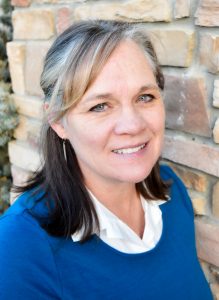 Hi, and welcome to the new website for my clinic, Gaia Physical Therapy. I'm Michelle Conlin, a Pelvic Floor Physical Therapist, owner and solo practitioner. Helping my clients with Pelvic Floor Rehabilitation has become one of my greatest passions. More people than one might think suffer from pelvic floor issues, and many of them suffer in silence. The most heartbreaking fact is that people are often unaware of what pelvic physical therapists do and how they can help.  Some people live with pelvic floor issues that significantly impact their quality of life for years.
I know it can be unusual and uncomfortable to talk with someone about problems with urinating, bowel movements or sex. But when these things aren't going well because of pelvic floor dysfunction, it can be truly life-changing to find an understanding pelvic physical therapist who does internal work, provides education and takes the time to develop a home program that actually improves the situation.
At the outset, the most important thing for a new client is that they feel safe and heard discussing something about which they have trepidations, discomfort and possibly self-image issues. For me, talking about the not-so-easy stuff and just having a normal, healthy conversation is one of the most interesting aspects I experience, observe and share in a day.
Some people spend years trying to find ways to help their pelvic pain, incontinence, prolapse and bowel issues. They may go from one doctor to another, one surgical event to another without being offered a consultation with a pelvic/women's physical therapist. During one of the most challenging and exciting events in a woman's life—pregnancy and delivery—similarly, women are never offered that consultation. The fact is that if you have been pregnant, you SHOULD have a pelvic physical therapist on the list of specialists that you see annually.
I feel very strongly about people at least knowing that pelvic physical therapy exists. Regardless of gender, so many changes happen to our pelvic area in a lifetime that not knowing about pelvic floor issues and pelvic physical therapy really represents a deficit in anyone's knowledge base. If you aren't experiencing problems or issues personally, more than likely, you have friends or loved ones who have, or did at one time or another. Pelvic floor problems can become a significant quality-of-life issue, impacting relationships, work and recreational activities, travelling, etc.
Throughout the time I have been practicing, I've seen certain trends in my profession.  Some people spend years isolated and suffering with pelvic floor dysfunction only to finally hear about pelvic floor physical therapy. The fact is that this form of therapy is just beginning to become widely known amongst the public—which is a good thing.
Pelvic Physical Therapists just get it. They're easy to talk to about these sensitive issues and are accustomed to spending a lot of one-on-one time with clients.
I am the only pelvic physical therapist at Gaia Physical Therapy, where I see 4-5 clients a day, 4-5 days a week.  I spend about 45-60 minutes with each client at each visit. My main objective is to hear your story and see how I can help with physical therapy interventions and education to improve your quality of life.
Over the years people have asked me how I got into this unique and different career. Well, it definitely isn't a calling just anyone can step into. For me, it all started with a love of anatomy and physiology that I discovered in undergrad and graduate school. In pelvic physical therapy, there is ongoing learning through continuing education classes that expand on research studies, anatomy, physiology and manual techniques. The learning never stops in this field. At times, the work can be challenging, and that is where the problem-solving art of this kind of work comes into play. Every client's body is different despite often having similar diagnoses, which I find intriguing as well.  In addition to objective findings, consideration as to where a client is emotionally and mentally is also very important to the healing process. Some clients heal in baby steps, and others in large leaps. No client is the same.
Personally, I have had to use pelvic physical therapy for my pelvic floor muscles a few times over the years and experienced relief and restored function. I know it works, and it is been extremely beneficial to my quality of life.
I encourage you to ask your doctor for a referral if you think you might have pelvic floor issues.
For a FREE phone consultation
please feel free to call 970-302-4322
to see if Michelle's services are right for you.